LAW FIRM PROFILE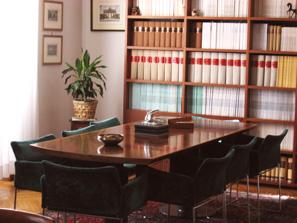 The firm was established in 1992 by Alessandro Albicini, and from the beginning it focused on civil and commercial law, corporate law, intellectual property and international law.
Located in the economically vibrant Emilia Romagna region, the Firm's vocation has always been assisting corporate clients which entertain frequent international relations (import-export, foreign investments, etc.).
Today, one of the Firm's priorities is the continuous enhancement and update of its professionals' skills in the matter of business law, international trade and corporate counseling.
Over time, the Firm has established durable and close relations with other independent professionals, who either are recognized experts in neighboring areas of practice or operate in foreign countries.